The US military used a lot of tactics and weaponry during the Vietnam War. One of these armaments is Agent Orange, a defoliant chemical and herbicide used by the military as a chemical warfare program.
Individuals exposed to the herbicide developed significant health problems afterward, and the overall effect on the environment was damaging. Millions of people suffered from the defoliant, and they developed long-lasting illnesses like cancer, lymphoma, and leukemia afterward.
Veterans from Vietnam and the USA may have been exposed to Agent Orange during their service. If this is the case, they may be eligible for Agent Orange compensation disability to help them with their illnesses. Read on to find more about the eligibility.
About the Requirements
The eligibility of the claim is verified, and it will be based on facts. The Agent Orange herbicide can cause illnesses and certain cancers that are presumptive diseases. Assuming that veterans who have served in specific locations in Vietnam may have been exposed to herbicides' toxic levels are considered presumptive exposures.
There should be medical records and scientific evidence that the illness was caused by exposure to the herbicide. Diagnosis by one of the diseases below means that you won't have to necessarily prove that you've acquired one of them during your military service, and it got worse afterward.
Hodgkin's Diseases
Chronic B-Cell Leukemia
Prostate Cancer
Soft Tissues Sarcomas
Respiratory Diseases like Lung Cancer
Multiple Myeloma
Parkinson's Disease
Ischemic Heart Disease
Diabetes Mellitus
AL amyloidosis
Chloracne
Peripheral Neuropathy
You may have an illness that's not included on the list of VA's presumptive disease. However, you believe that the exposure to Agent Orange has caused this. Learn more about Agent Orange at this link here. If this is the case, you can still file for disability benefits, but submission of more medical records and other pieces of evidence is required.
Overview of Benefits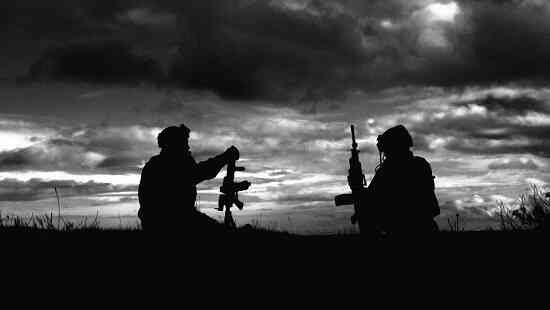 The Veterans Affairs offer comprehensive health care, registry exams, and disability compensation for eligible to be compensated by the program. The survivors' dependents can also get these benefits.
The healthcare includes those who were active in military service in Vietnam and exposed to other herbicides other than Agent Orange. They can be eligible for the following:
A full range of health and medical benefits
Health exams and free diagnosis for any health-related problems. These may be prevalent for those who have served in Korean demilitarized zones and other locations that the sprays may have reached.
Disability compensation is given to those who are eligible, and they should be discharged honorably. This compensation can be rolled down to children who have congenital disabilities, and they were biological kids of the veterans.
The benefits cover the medical costs and other medications that they need. They needed that extra to help them get back on their feet and heal. In any case, there's always the possibility that a particular illness is not related to the herbicides. This is why the VA is looking at several factors and rate the case accordingly.
Disability ratings can range from 10% to 100%, and this is the same level of compensation that one can get afterward. Some of the limiting factors are the severity of a particular disease and the symptoms that they have. This means the more severe the exposure and the illness, the more chances of a veteran getting a 100% rating. Get to know how disability is evaluated from this link.
Rates to Know
As mentioned, the amount of compensation varies per the law. In the Senate's Fiscal year for 2021, the new budget for the veterans who have suffered from Agent Orange illnesses is $8 billion. This means that veterans who wanted to get health care and medications can now do so quickly.
Monthly payments can range from $159 to $1979 for women and children who have birth defects. The rates differ, so it's essential to check with your local VA about the figures.
If you believe that you've developed a medical condition related to Agent Orange exposure, you need to get the disability compensation as soon as possible. If you were denied the first claim, you could always contact someone who can help you and get a free consultation about what you need to do next.